LAST WEEK Intel announced speed upgrades to its Nehalem-EP Xeon lineup, enabling the new CPUs to match their top end desktop counterparts' clock rates. So, the dual CPU Xeon W5590 runs at 3.33GHz plus whatever Turbo speedup you get (see the 3.6GHz at CPU-Z), and the single CPU Xeon W3580 runs at exactly the same speed.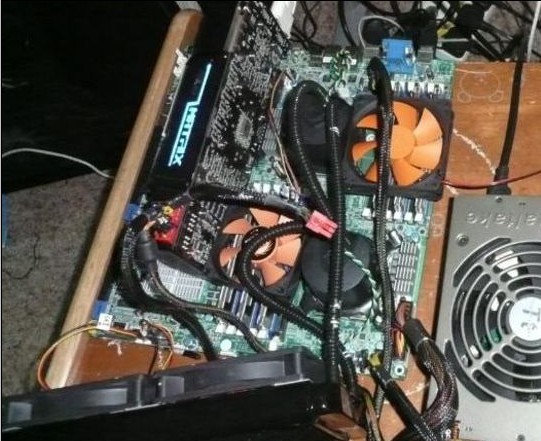 The dual CPU Xeon W5590 part is reviewed here, in an interesting combined configuration: Tyan S7010 new mainboard, instead of the old Supermicro, and the brand new updated Asetek LCLC cooling kit with dual CPU support and twin radiator to cool all the CPU machinery, as well as the new Asus Matrix GTX285 OC card, with a Thermaltake 1500W PSU powering everything. Also, the six total channels of 48GB ECC server RAM now run at the full DDR3-1333 speed across all 12 DIMMs simultaneously, thanks to the Tyan board's manual speed override capability.
The Tyan mobo also has a buit-in SAS disk controller as well as integrated graphics if you want to use it as a server. The only complaint is the absence of the second PCIe X16 slot for dual GPU capability.
The BIOS screen looks like a nerd's wet dream:

So yes, it would make a dream desktop. Other vendors, like Asus and Supermicro, have mainboards that would even support Crossfire or Quadro SLI for dual GPUs, if you feel like caching Google Earth in memory and playing with the whole Earth in interactive 3D at deep zoom level.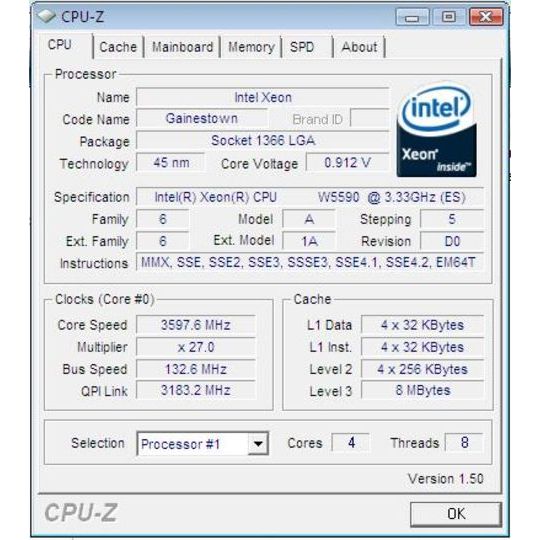 But then, remember, this is a high-end workstation setup, meant for complex 3D CAD and engineering modeling, virtual reality design, IC simulation or computational science - almost a personal supercomputer with near 100 GFLOPs performance in Linpack benchmarks.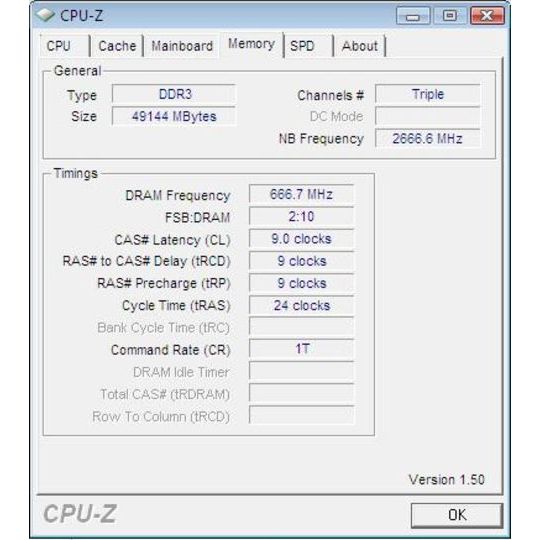 In this initial quick review, I ran a couple of Sandra benchmarks on CPU, multimedia and memory throughput and, guess what, these are all record-breaking results, whether in MIPS, MFLOPs or other metrics: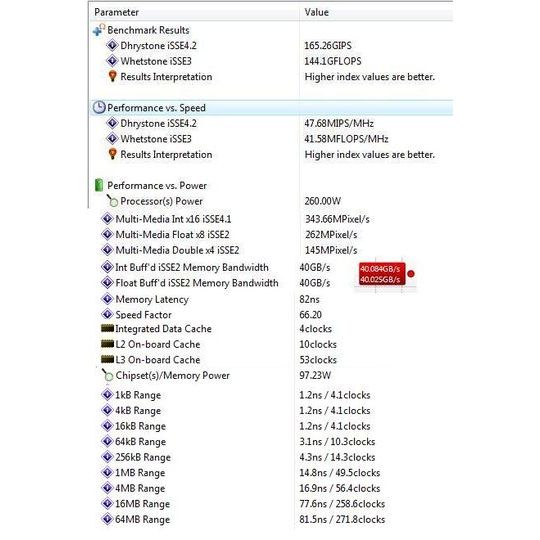 Note the memory bandwidth - for the first time, we have breached the 40 GB/s mark. In fact, if the BIOS allowed latency setting changes and we used desktop DDR3-1333 CL6-6-6-16 modules, we'd easily exceed 45 GB/s here! That's one point we can check off our wishlist.
Either way, this is a firm leader on the workstation front right now. AMD's Istanbul would need to have its cache and memory systems beefed up, in addition to its core clock speeds of course, in order to come close.
In the second part of this review on Monday, we'll examine the Asetek LCLC cooling performance when handling all these benchmarks at continued 3.47GHz speed across 8 cores and 16 threads, plus several more tests. For now, enjoy these initial record-breaking results